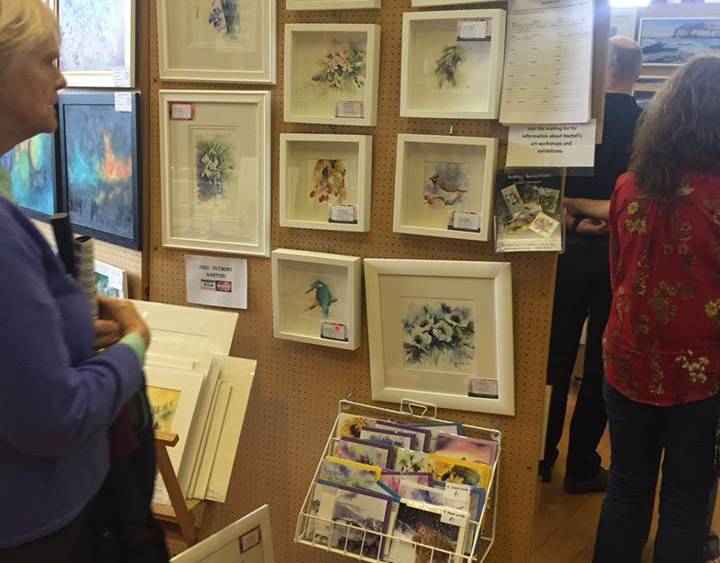 Exhibitions
Details of exhibitions I take part in through 2019 and 2020/21.
Currently my work is on display at RHS Harlow Carr Gardens near Harrogate. The exhibition there finishes on July 30th and then will move to Just Makers, in Ripley Castle Courtyard, Ripley nr Harrogate North Yorks HG3 3AY

In October 2019 I shall be exhibiting in Wetherby Town Hall on the 18th and 19th. This is a joint exhibition with two other artists Ailsa Read and Clare Dean.
I am a member of Walton Group of Artists and will be taking part in their annual exhibition in November.
Artists Around Wetherby Open Studios in 2020 will take place on the 9,10,16 and 17th of May. Please visit. www.artistsaroundwetherby.com for more information Follow a route around Wetherby and its surrounding villages to visit artists and makers in their own studios. Not just paintings on display but also photography, jewellery,ceramics, sculpture, glass, hand made books etc
I shall be exhibiting at Stillingfleet Lodge Nurseries near York again in summer 2020. The quintessentially English gardens are open to the public and a rolling programme of exhibitions takes place through the summer. It is a family garden lovingly planted over 40 years and comprises a series of small gardens and a wild flower meadow. Please check the website for opening times www.stillingfleetlodgenurseries.co.uk
From Aug 27th to Sept 9th 2021 I shall be exhibiting with fellow artists at Richmond Station Gallery, Richmond N Yorks