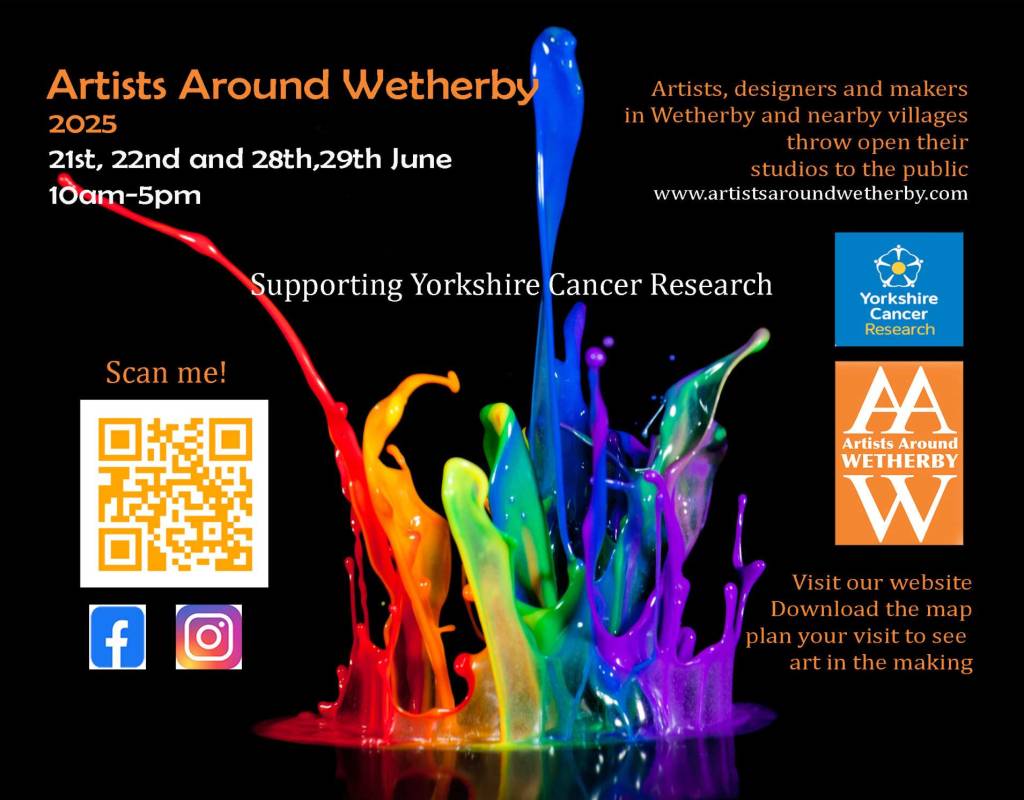 OPEN STUDIO EVENT 2021 will be in September
Our open studios event for 2021 will 1 take place in September. Make a note of the dates - Sept  4th and 5th, 11 th and 12 th although I personally will only be open on the first weekend. 
Wetherby is just north of Leeds on the A1. We have painters, sculptors, , china painters, textile artists,  printmakers and potters all showing their work and, in many studios, giving demos or hands on experience.
 Visit www.artistsaroundwetherby.com for more information where you will be able to download our 2020 leaflet with map soon.